Caspian Energy Forum. December 8, 2021
IEF "Caspian dialogue, 2019"
11.11.2019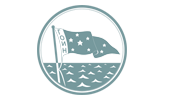 The delegation of the State Oceanographic Institute will take part in the upcoming forum.
Alexander Korshenko,
 Head of the marine environment monitoring Department and
Alexander Postnov,
 PhD, laboratory of International projects on marine environment monitoring will make a joint report at the Forum. The topic of their joint report is "Hydrochemical monitoring of the Caspian sea".
Maria Pogozheva,
PhD, Environmental monitoring laboratory plans to make a report :" Methods of monitoring marine debris in different environments. Experience of the international EMBLAS project on the Black sea".