Caspian Energy Forum. December 8, 2021
International Economy Forum "Caspian Dialogue,2015"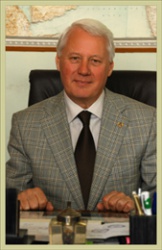 26.03.2015
Nikolay Kasimov, First Vice President of the Russian Geographical Society, Dean of the Faculty of Geography, M.V. Lomonosov Moscow State University will take part in the forum "Caspian Dialogue, 2015" as a moderator of the session "Ecology of the Caspian Sea. The economic and social aspects."