Caspian Energy Forum. December 8, 2021
IEF "Caspian Dialogue, 2015"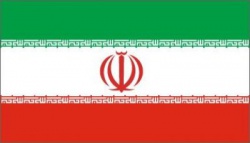 10.04.2015
The Forum will take part Hossein Ismaili, Director-General for Europe, America and Caspian states the Ministry of Petroleum of the Islamic Republic of Iran and delegation of "Nafta Khazars" including:Ali Osuli, Director General, Mohammad Kamalian, director of engineering and construction companies, Youssef Etemadi, director of exploration work.
Daud Mirzakhani, Economic Advisor and Ali Ahmadi, a translator of the Embassy of the Islamic Republic of Iran in the Russian Federation will participate in the IEF "Caspian dialogue."